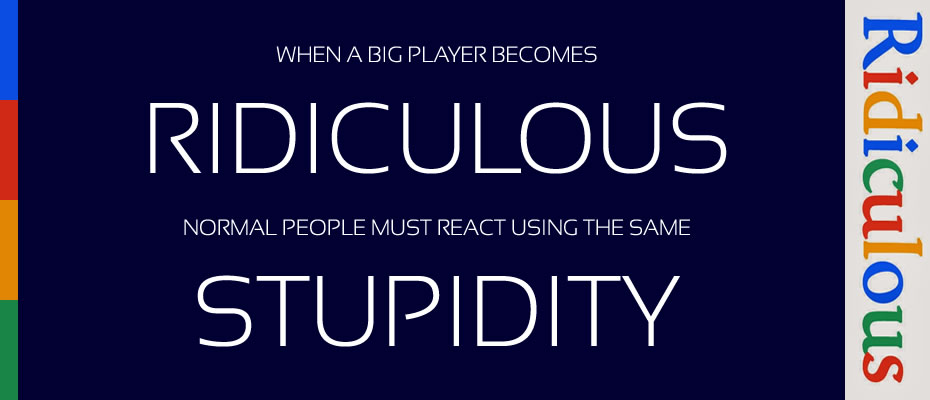 The Plugin allow you to insert
rel=nofollow to all .google. websites
inside your wordpress posts.
Brand:
Forum GT
Categoria:
WordPress Plugin
Nome:
I don't endorse Google
Prezzo:
GRATIS
.
Allow you to insert a rel="nofollow" going to all Google websites.
---
Support this cause
Put the badge below on your website. You can download it here http://bit.ly/IDontEndorseGoogle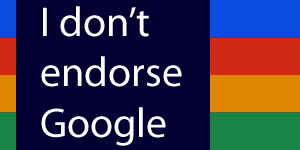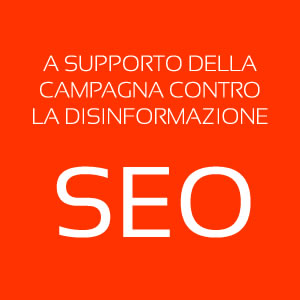 Why this plugin
This is the cosequence of the Patetic politcs and propaganda that the Anti-SPAM team @Google started some times ago.

When they first introduce the rel=nofollow they create a vague idea of what it was intended for, but then it became a stupid way to destroy the web. Websites start using the nofollow by default and lots of other website start abusing it. The fact that one must specify a particular markup to indicate a link tranform it immediately in an Unnatural Link.

I manage lots of big website and for all of them I received Absurd "Unnatural Link warning" even if I never made link building and I received those links only for real merit.
If the warnings I receive are true, then probably the 60% of all the links in the world are Unnatural.

Google you are Ridicuolos! Remove No-Brain People from your staff.
---
Download
You can find the plugin:
https://www.andreapernici.com/nofollow-google.zip
or:
http://wordpress.org/extend/plugins/i-dont-endorse-google/
Version
Version 1.0.1
Added Youtube, Blogspot and all the properties here http://en.wikipedia.org/wiki/List_of_Google_domains
Fixed non-www url
Version 1.0.0
Add the nofollow to all *.google.* pattern links
Installation
Uncompress the file 'nofollow-google.zip'.
Upload the 'nofollow-google' folder in 'wp-contents/plugins'.
Activation
Inside the admin panel of WordPress go to plugin
Activate I don't endorse Google.