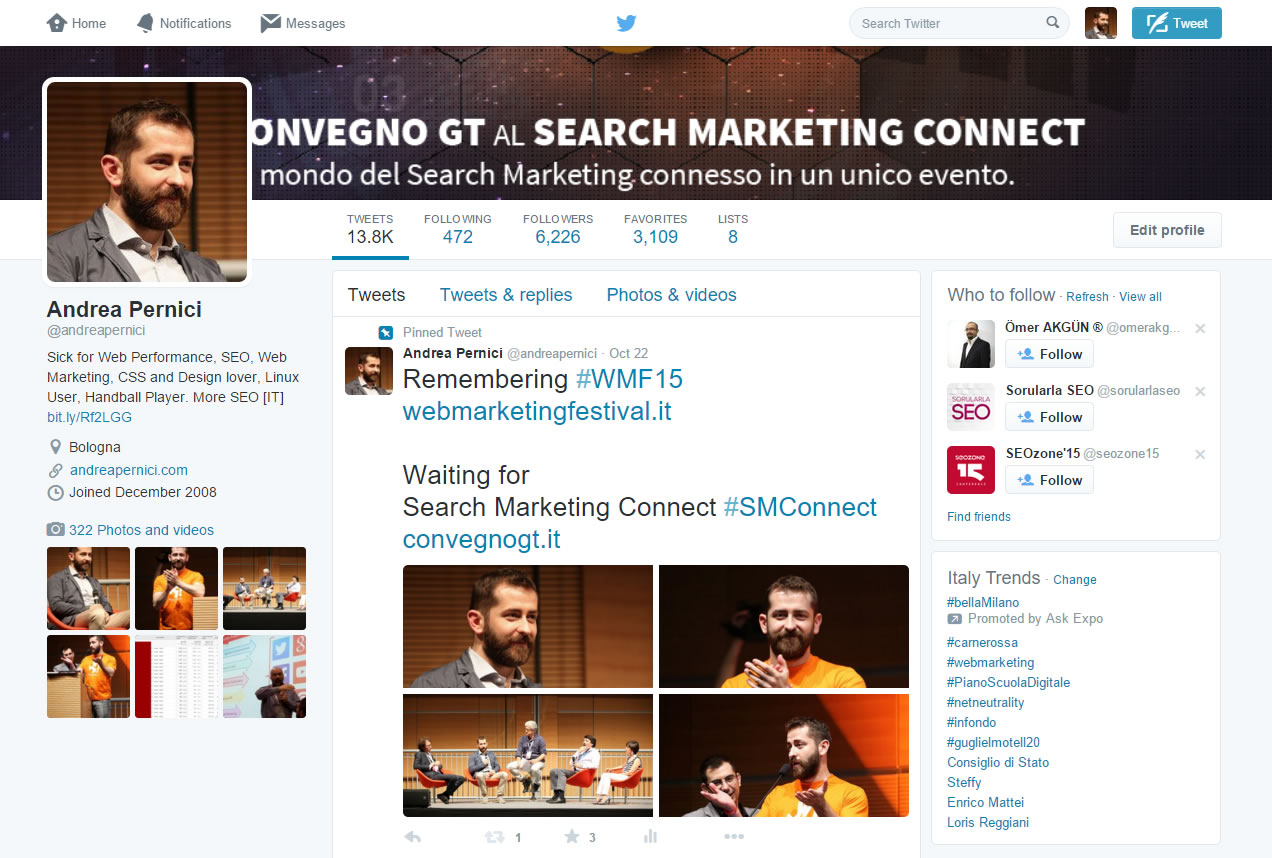 Some days ago I updated my social profiles with some new experience and I noticed something that made me realize and remember how important details are in our journey. I have been firmly believing for many years that details are crucial and I tend to stress this a lot. Maybe I'm wrong, but maybe not. This small example can better explain my point of view:
Details are something we often forget and this is something that can make the difference between a good product and a great one.
The following is only an example comparing Twitter and LinkedIn. When uploading a portrait picture the great product (Twitter) manipulates the preview to show the important part of the image…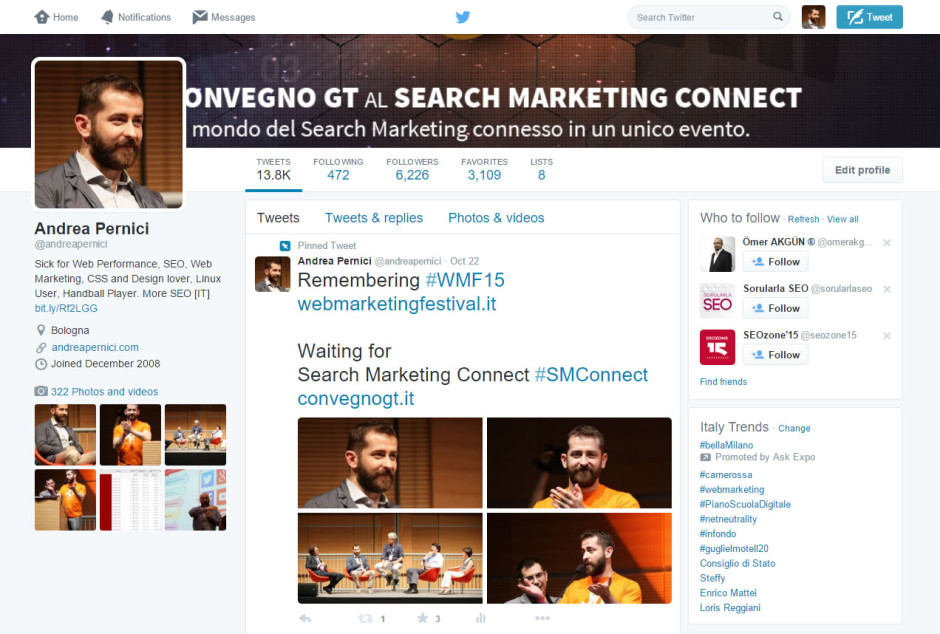 …the good one (LinkedIn) doesn't manipulate it at all giving you a meaningless preview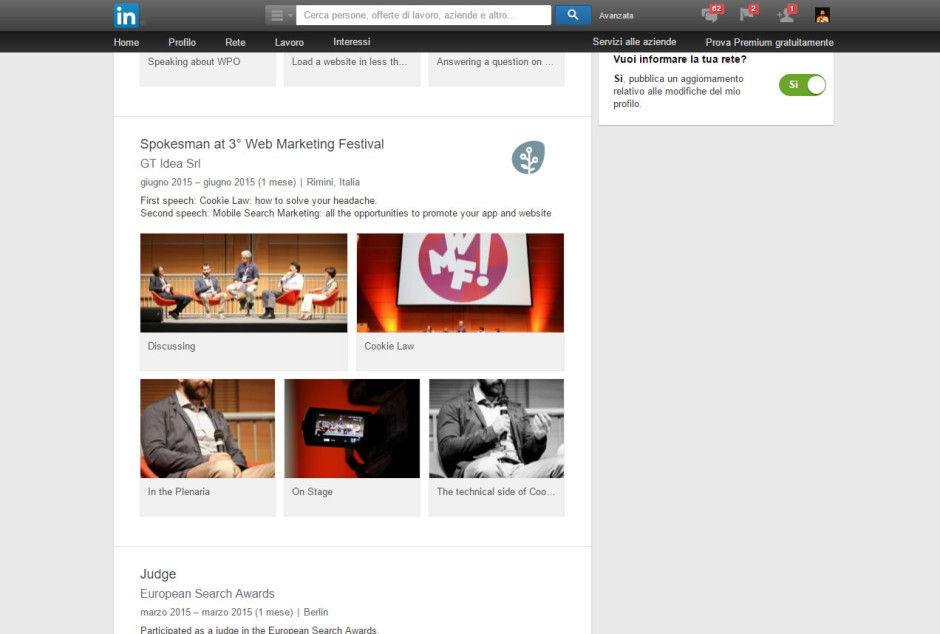 It's trivial, but it is what it is.
I will be at the Search Marketing Connect on the 20th & 21st of November to stress you about details. See you there.